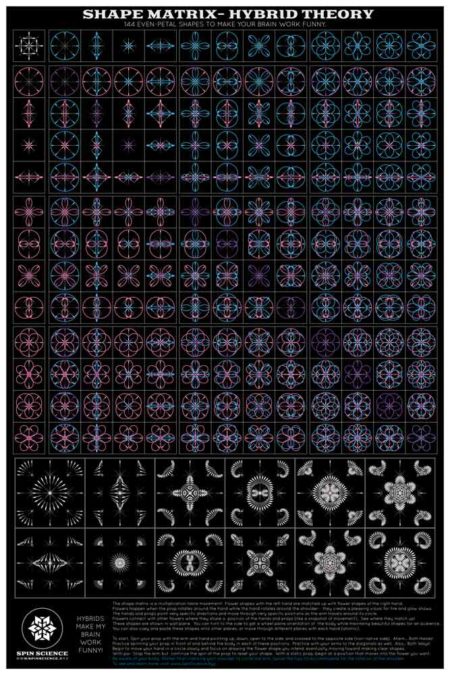 Shape Matrix Poster
(12″ x 18″) $12.45 Shipped
$12.45 Shipping Included.
Size: 12″ x 18″
With 144 Shapes seen in juggling, fire dancing and flow arts (including poi, hoop, staff, fans, and more), the 144 Shape Matrix is both a work of art and rich with knowledge.
Printed full bleed (black to edges) on matte paper.
Out of stock
Product Description
Size: 12″ x 18″